Streaming On Demand in rePRO Shorts Program 1 from
August 9th 11am ET | 10am CT | 8am PT to August 18th 11pm ET | 10pm CT | 8pm PT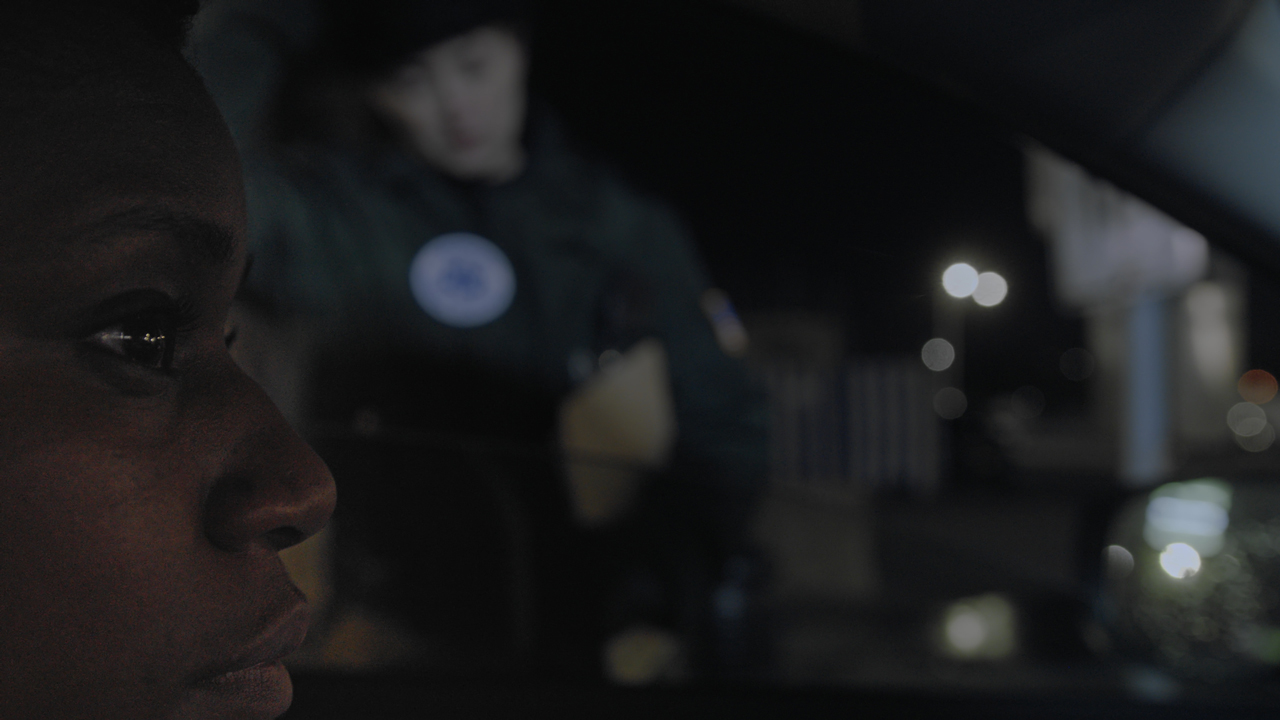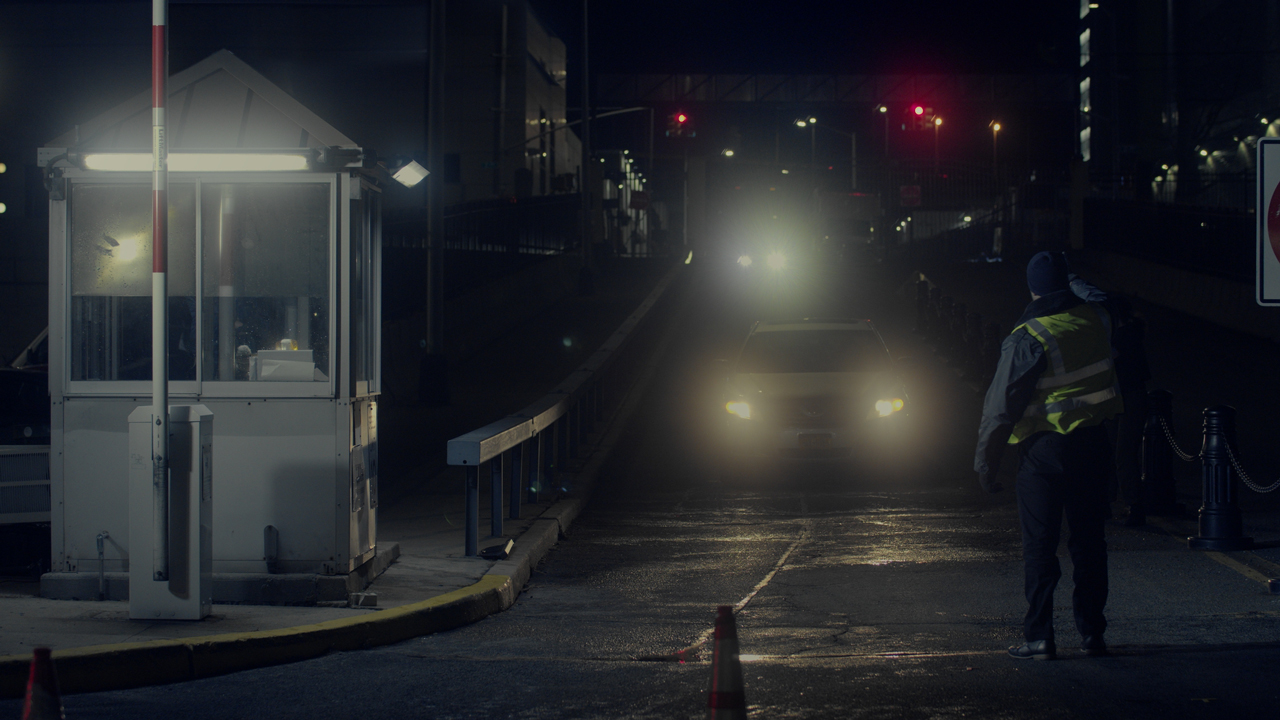 At a border checkpoint, a pregnant person is forced to endure invasive and emotionally abusive measures in order to get an abortion.

At a border check point, pregnant people are forced to endure invasive and emotionally abusive measures in order to get an abortion. The dialogue in this film is taken verbatim from State-mandated anti-choice materials and imagines a world in which the territory of the body and the territory of the nation are collapsed into one space. Ultimately, the film explores whether this fictional world is really that different from the one we live in now.
2020  |  USA  |  7 minutes
Directors: Sarah Ema Friedland, Alessandra Lacorazza
Writer: Sarah Ema Friedland
Producers: Sarah Ema Friedland, Alessandra Lacorazza
Cinematographer: Sean Hanley
Editors: Samin Pogoff, Alex Mallis, Alessandra Lacorazza, Sarah Ema Friedland
Cast: Brittany Henry, Claire Jamison, Rebecca Lovett, Samuel Dunning, Joe L. Hunt, John Jarusiewicz, Clarence C. Williams
Accessibility: No Closed Captions or Audio Description Available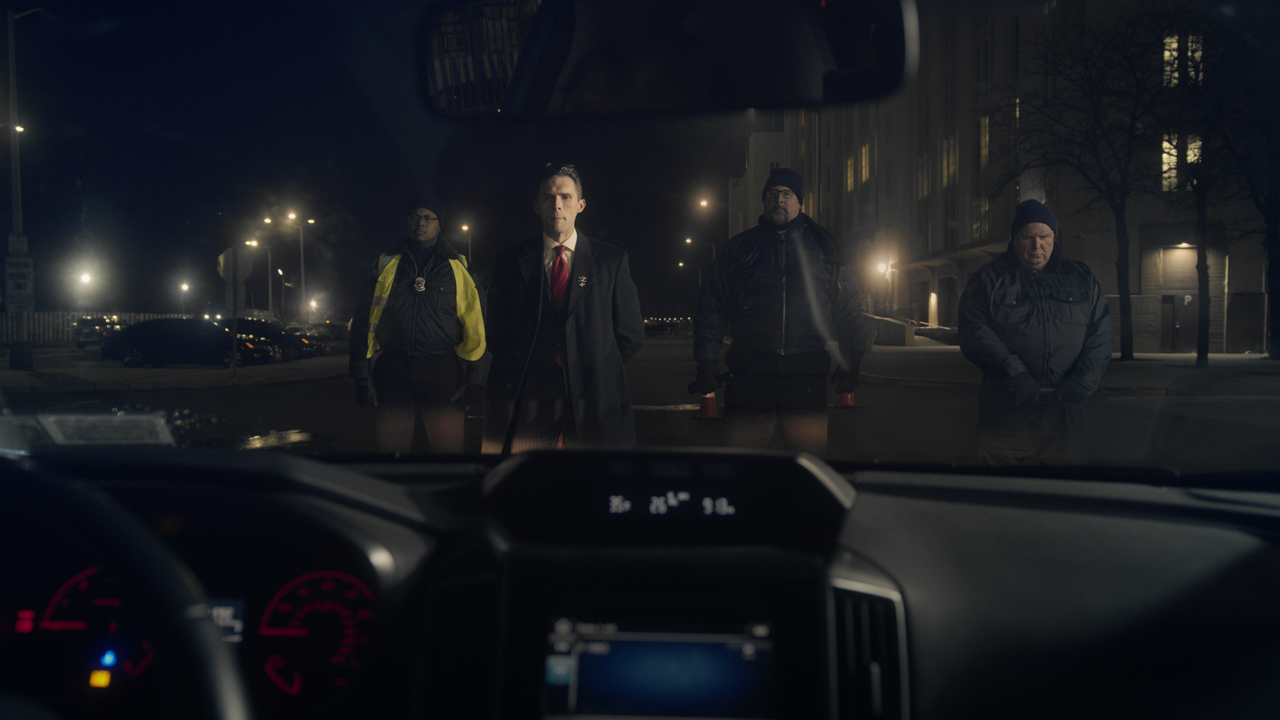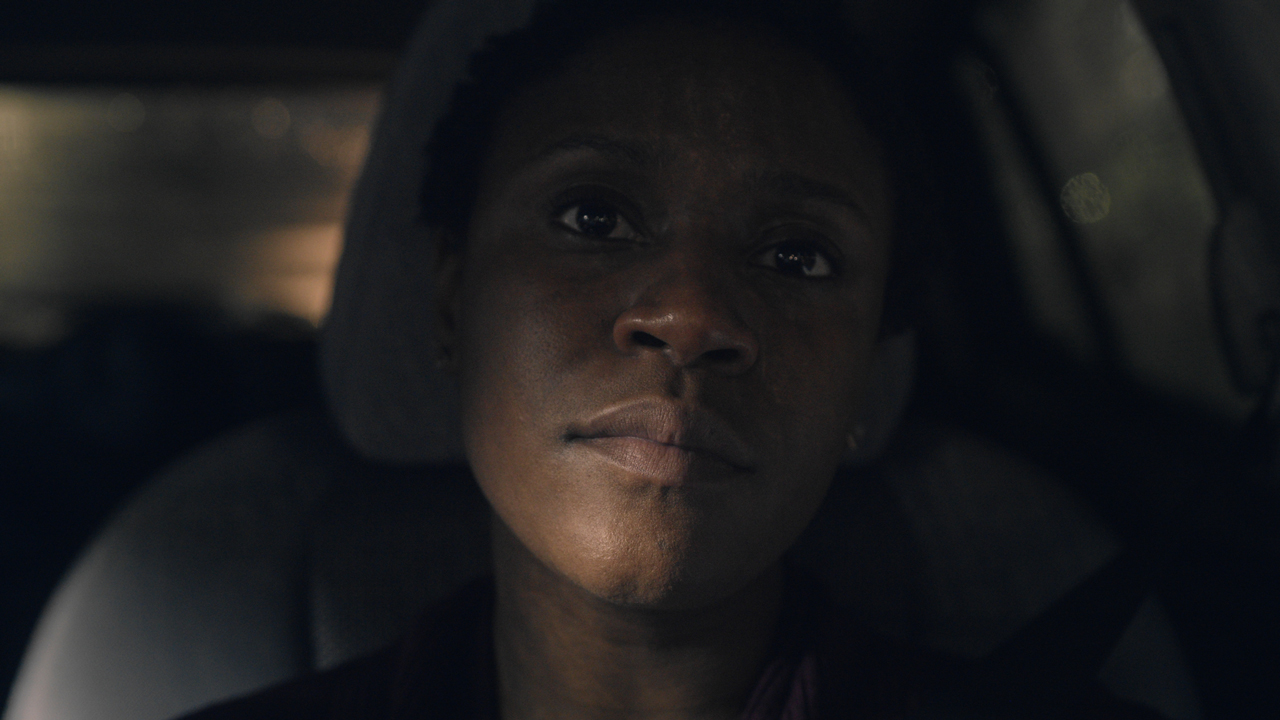 Sarah Ema Friedland is a filmmaker and artist. Her films and installations embrace radical approaches to form and politics. Friedland's works have been supported by grants and fellowships from the Jerome Foundation, the Paul Newman Foundation, the Ford Foundation, the New York State Council on the Arts, the Palestine American Research Center, the LABA House of Study, and the MacDowell Colony. She was named one of the "Top 10 Independent Filmmakers to Watch" by the Independent Magazine, is a recipient of the Paul Robeson award from the Newark Museum, and was nominated for a New York Emmy
.
She is currently working on a feature documentary titled
Lyd In Exile
, which she is co-directing with Rami Younis, and which was selected to pitch at the DocCorner Market at the Cannes Film Festival and Days of Cinema in Ramallah. Friedland received her BA from Sarah Lawrence College and the International School of Film and Television in Cuba and her MFA from the Integrated Media Art Program at Hunter College. Friedland is a member of the
Meerkat Media Collective
and the Director of the
MDOCS Storyteller's Institute at Skidmore College
.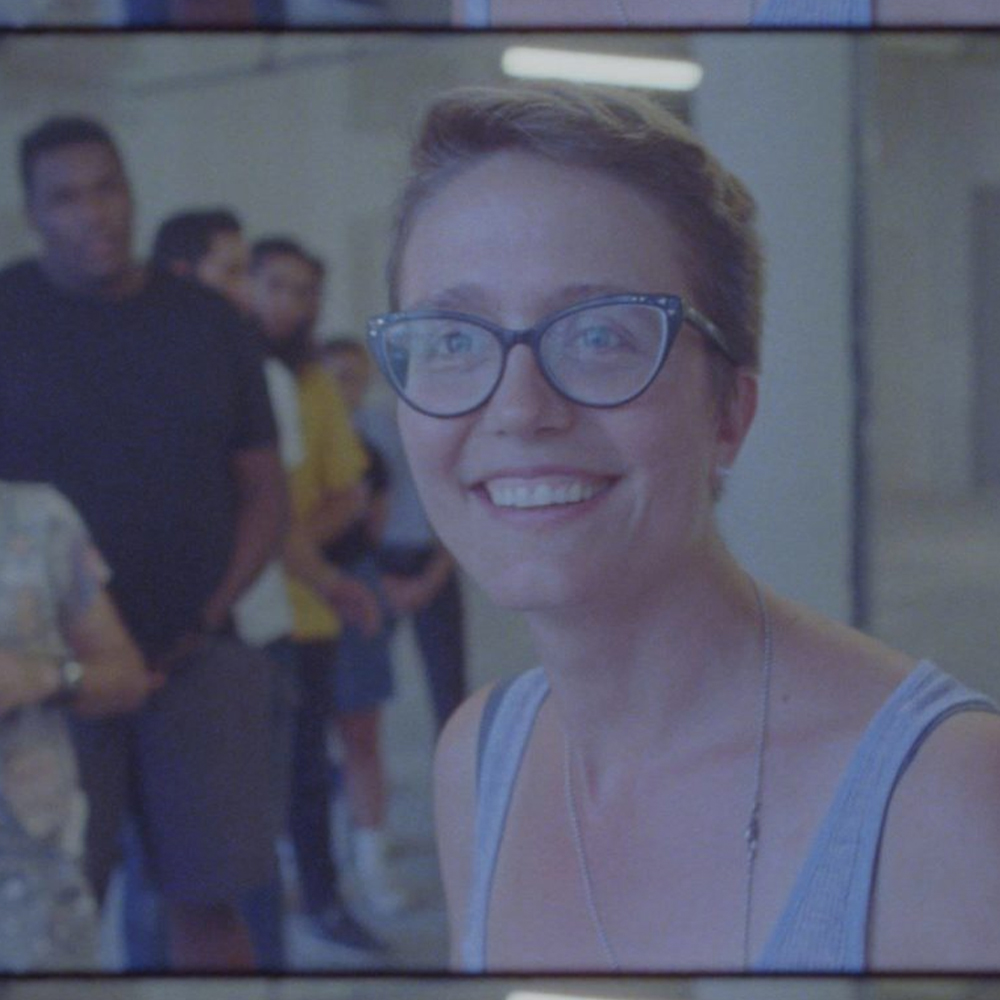 Alessandra Lacorazza is a queer Colombian-American writer-director and editor based in Brooklyn, New York. Her work deals with personal and cultural memory and incorporates themes of migration, alienation, community, and resilience. She focuses on the dissonance and duality created by competing identities. Alessandra's short film "Mami" had its world premiere at Palm Springs ShortFest 2019. It premiered online on NoBudge as part of Caryn Coleman's (Future of Film is Female) guest curator week. Alessandra is a 2020 WGA-E screenwriting fellow with mentor Jim Taylor. She was selected as a 2020 NALIP Latino Media Market fellow with her project 'In the Summers'. Alessandra is a worker-owner of the Meerkat Media
Coop based in Sunset Park.