Streaming On Demand in rePRO Shorts Program 2 from
August 9th 11am ET | 10am CT | 8am PT to August 18th 11pm ET | 10pm CT | 8pm PT
A mother's abusive relationship with her husband shapes the daughter's experiences in a boarding school in China.
This animated documentary explores how the director's mother's abusive relationship with her husband shaped the director's experiences in boarding school in China. The societal pressures on the mother to hide her abuse and her desire to protect her daughter ultimately created a situation where her daughter was subjected to the same societal pressures. Though the mother and daughter's shared desires for intimacy, safety, and normalcy were constantly at odds with the realities that surround them, through a conversation as adults, the director and her mother learn to understand and support one another.
2019  |  USA  |  7 minutes
Director: Danski Tang
Writer: Danski Tang
Producer: Danski Tang
Animation: Danski Tang
Accessibility: In Chinese with English Subtitles Available, No Audio Description Available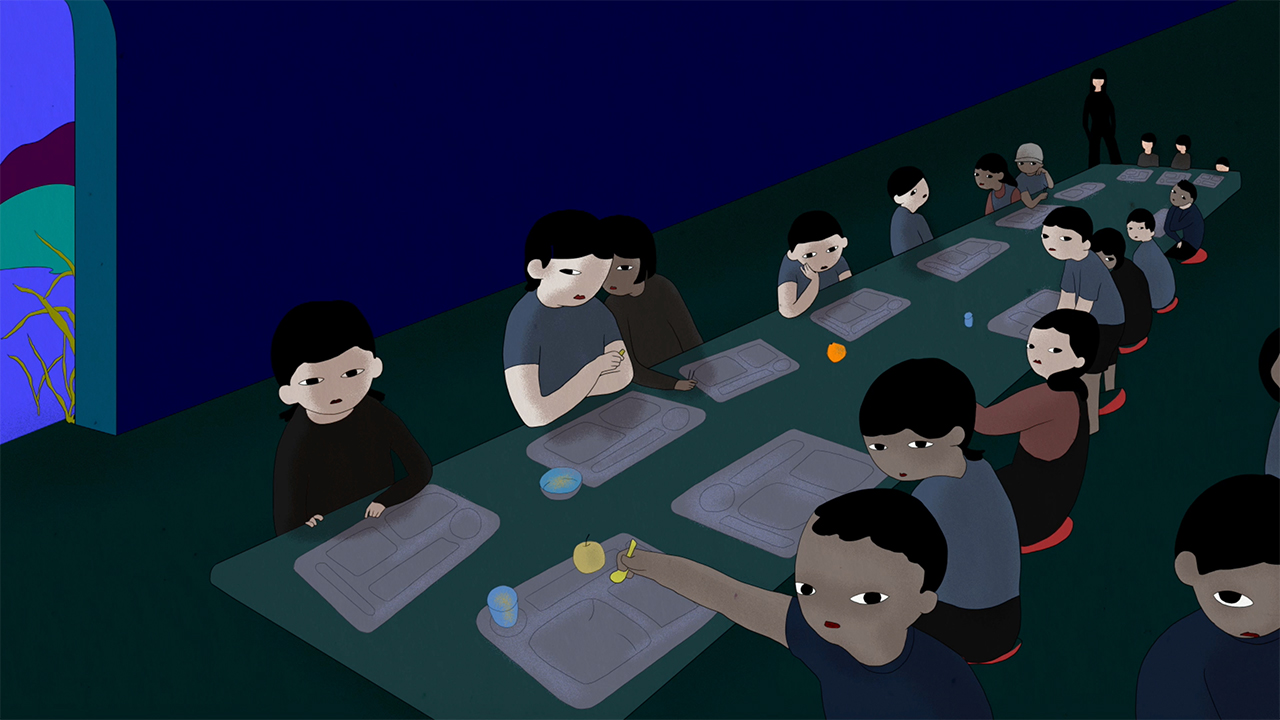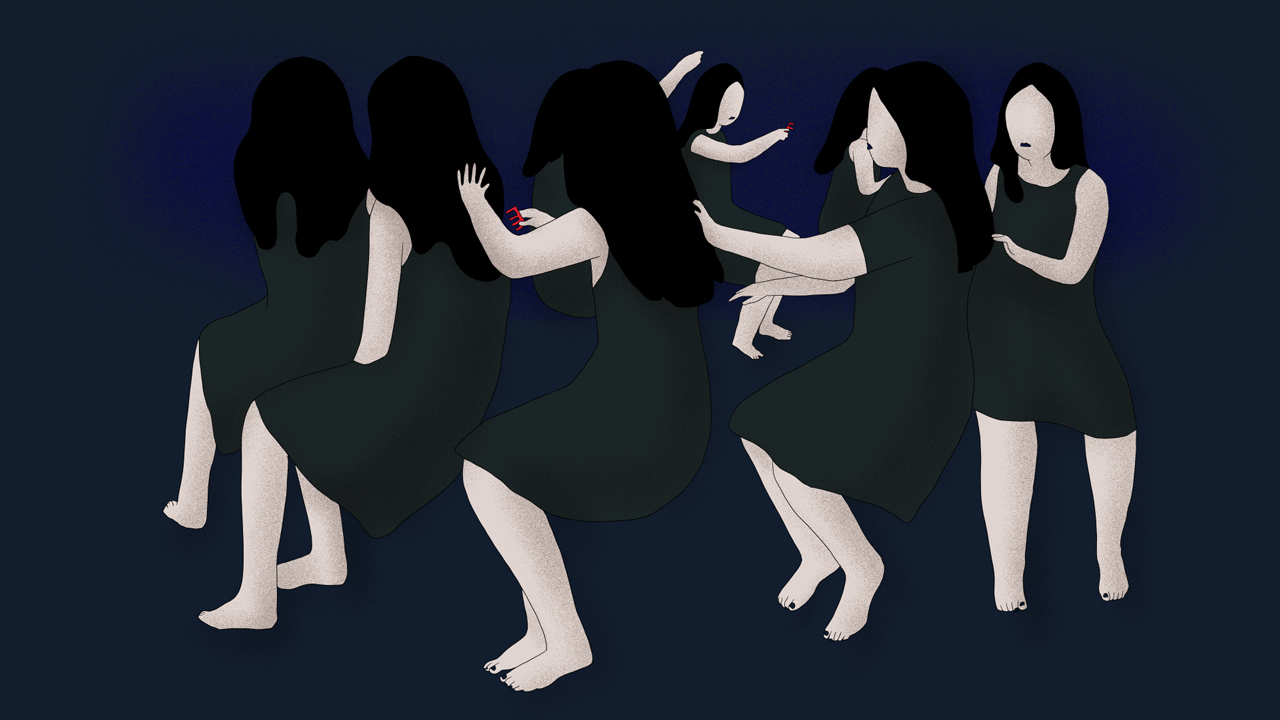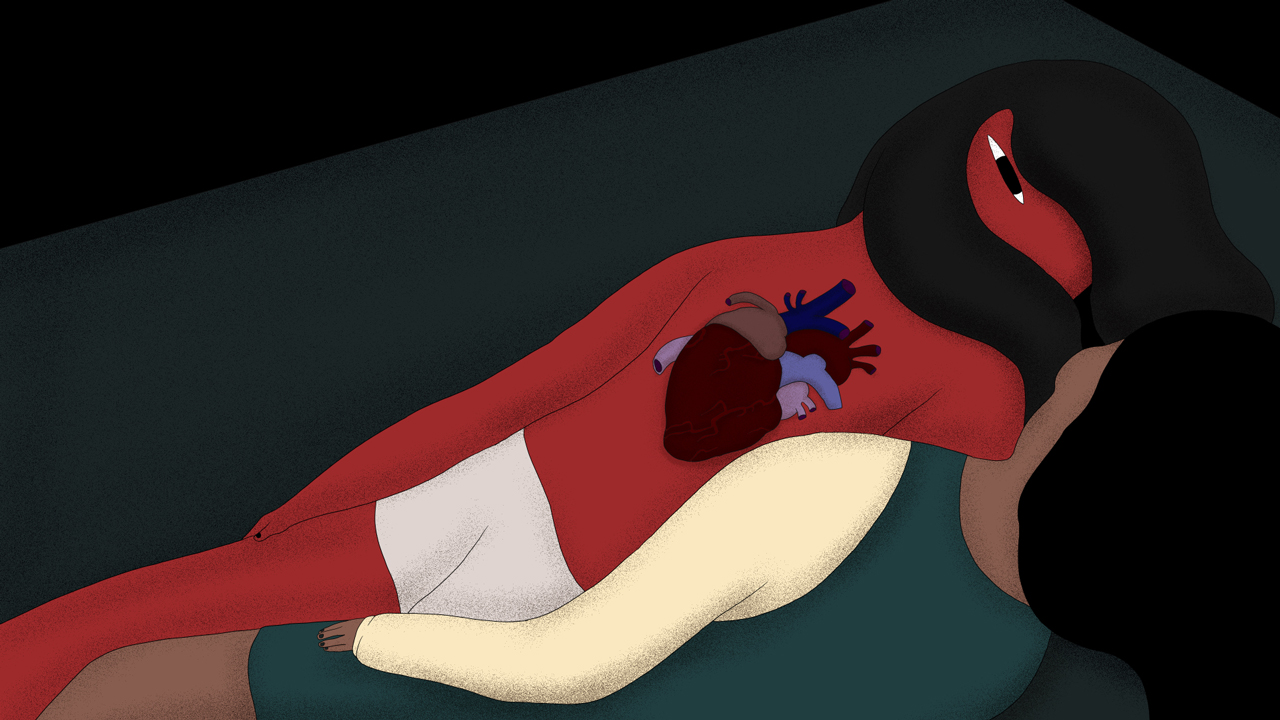 Originally from China, Danski Tang is an animator and artist now based in Los Angeles. Specializing in 2D hand-drawn animation, interdisciplinary art, and alternative documentary, Danski uses animation as a means to investigate themes of gender, sexuality, cultural indoctrination, and body politics. Her work has been shown in numerous international film festivals such as Annecy International Animated Film Festival, Hiroshima International Animation Festival, Krok International Animated Film Festival. Her latest film UMBILICAL won the Pardino d'argento (Silver Leopard) SRG SSR at the International Competition at the 72 Locarno Film Festival, The Eileen Maitland Award at the Ann Arbor Film Festival. Best Animated Short at the San Diego Asian Film Festival 2019, and Honorable Mention for Documentary Short at Slamdance 2020. UMBILICAL is also an official selection of MoMA DocFortnight 2020 and Outfest Fusion 2020 among others. Danski holds an MFA in Experimental Animation from California Institute of the Arts and a BFA in animation from Guangzhou Academy of Fine Art.